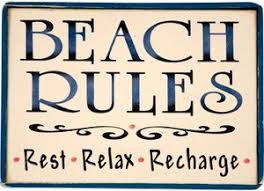 The Beach-Dune area between roughly Englewood Road north to Avalon Road is owned by this Property Owners Association. This described area is Unprotected & Beach Goers do so at their own risk.
The following rules are always in effect;
NO Motor Vehicles or Any Motor Boats allowed on Beach
NO Damage To or Walking on any Dune System
NO Alcoholic Beverages, Cannabis, Campfires, Littering, or Disrobing
NO Loose Dogs & Owners Must Clean Up any Waste
NO Disorderly Conduct or You Will Leave the Beach
NO Items Left Over Night Including Tents & Any Small Boats
NO Locked Property Left, Allowed on Beach at any Time
NO DOGS ON ANY BEACH      11 am through 4 pm every day  Memorial Day to Labor Day
Any Boats that want to rent beach space must get approval first by calling contact phone #s on this web site — NO row boats, sunfish sail boats, & kayaks, are allowed over night.